DUO LPCB & FM Approved Firesure Fire Sprinkler Flowmeter
Design Features
Our Firesure Duo-Groove and Duo-Flange flowmeters feature a combined USGPM and L/min tube suitable for both LPCB and FM approved installations.
Key Features & Benefits
Single combined l/min and USGPM tube.
Suitable for LPCB and FM installations.
Stable easy to read flow indication.
Isolation valves at inlet & outlet to indicator.
Provides a permanent, safe and secure installation.
Allows isolation from main pipe eliminating shocks at pump start up.
Air is automatically vented when valves are opened.
Horizontal, inclined & vertical grooved connection.
Flexibility in design & site positioning.
Compact and simple installation.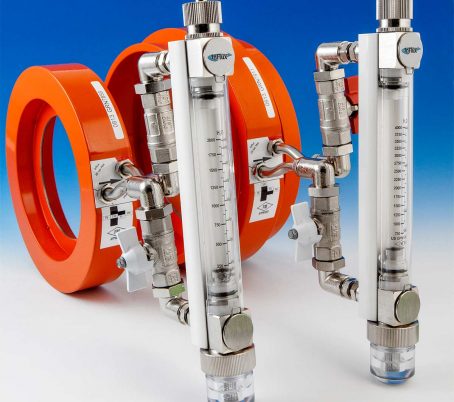 Downloads